Cremation Urns
Offering A Wide Selection Of Cremation Urns For Utah And Surrounding States
Long-Lasting Selections
Heritage Memorials features a large selection of cremation urns to help the bereaved preserve the memory of their loved one. We have carefully chosen our collection and suppliers to meet the specific needs of loved ones in their time of grief. Composed of high-quality materials and featuring the utmost respect for those lost, these choices highlight many personal styles and aesthetic details. Over the years, we have provided cremation urns to clients and cemeteries across Payson, Spanish Fork, Provo, Orem, Springville, Salt Lake, Utah County, Sanpete County, Juab County and surrounding States.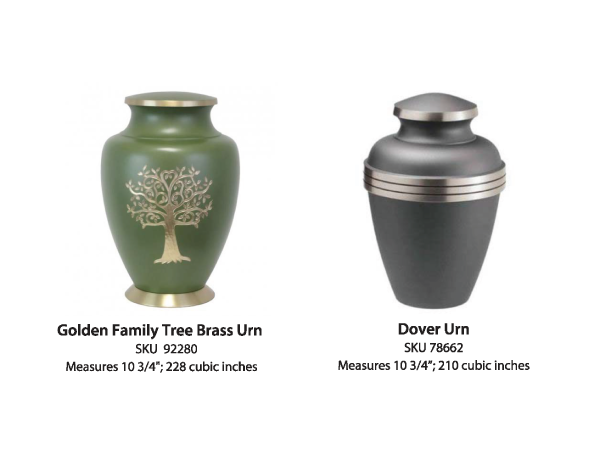 Personalization in Every Detail
At Heritage Memorials, our selection of cremation urns are made with only the best materials. We look for products using materials which are long-lasting as well as beautiful. Each one must meet Heritage Memorial's standards for quality, including a dedicated record among the death care community. Unique urns are also available which expand into jewelry and glass, and all urns and jewelry can be further personalized with engraved names, dates, and quotes.