Monuments
Proudly Offering Custom Monument Design
Enhanced Beauty, Protection, and Preservation
Heritage Memorials provides a dedicated, customer-centric approach to personalized monument design. Our beautifully crafted, fully customized headstones can be seen in state-wide cemeteries throughout Payson, Spanish Fork, Provo, Orem, Springville, Salt Lake, Utah County, Sanpete County, Juab County and surrounding States. Available in a diverse range of colors and natural stone materials, our team takes pride in offering a special way for clients to remember those who have passed. In addition to personalized monuments, Heritage Memorials also offers a premium-quality selection of cremation urns and vaults. Regardless of what you choose to preserve the memory of your loved ones, Heritage Memorials is here to help.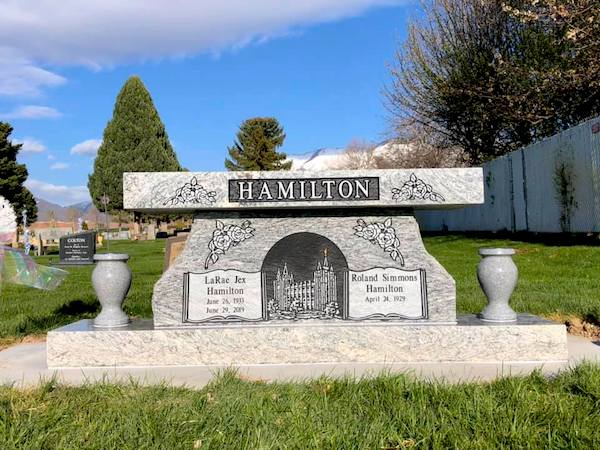 Working with Local Cemeteries to Ensure Compliance
Truly personalized, custom monument design means giving each customer something that exceeds their expectations. To address this industry cornerstone, the entire process at Heritage Memorials is a collaborative one. We listen to what families, friends, and loved ones want in their custom monument. It also gives us a chance to go over possible cemetery guidelines that prevent costly rejections or alterations later on. With more than 20 years in the monument design and creation industry, Heritage Memorials offers a selection of timeless memorials that preserve the legacy of the family and friends we have lost.