Cremation Vaults
Offering A Wide Selection Of Cremation Vaults For Utah And Surrounding States
Introducing The Millennial Urn Vaults
Urns have an added sense of permanence and protection with the use of dedicated cremation vaults. At Heritage Memorials, we offer personalized vaults that fit many of the most common shapes and sizes. Heritage Memorials features Millennial Urn Vaults, all of which are crafted using only the best of vault materials. They are so popular that many cemeteries across Payson, Spanish Fork, Provo, Orem, Springville, Salt Lake, Utah County, Sanpete County, Juab County and surrounding States already rely on them for dedicated strength and enhanced protection. These items are also available in a wide selection of dimensions for both the interior and exterior of the vault.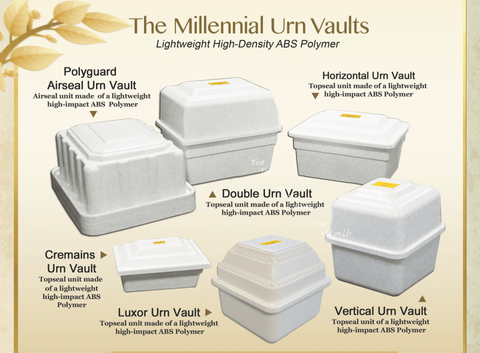 Stronger Protection and Peace of Mind
Polymers are what make the difference in these products; they ensure lightweight and dedicated protection for urns. Heritage Memorials also emphasizes personal choice which suit every loved one's request. Popular options among cremation vaults include double urn vaults which house two regular-sized urns. It's a respectful and caring way to bring together couples or loved ones who have both passed over time. Feel free to contact us to further explore all the cremation vaults available to you.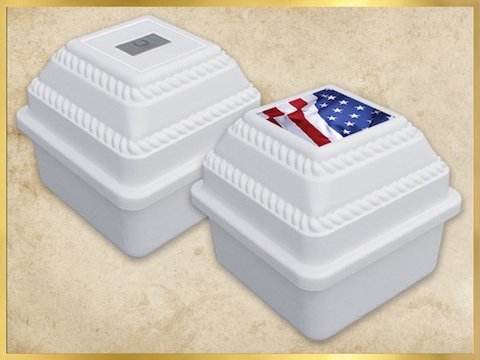 Cremation Vaults for the ultimate protection against the elements