About
An Experienced Monument Maker Serving Utah and Surrounding States.
An Overview of Heritage Memorials
Everything about Heritage Memorials is centered around providing a compassionate and professional experience for those in need of an experienced monument maker. While the majority of our clients come from local communities including Payson, Spanish Fork, Provo, Orem, Springville, Salt Lake, Utah County, Sanpete County, Juab County and surrounding States Heritage Memorials is pleased to complete orders for clients in neighboring states as well. As a family-owned and operated business, Heritage Memorials is committed to helping our clients however we can during their difficult time. It all comes from an established history of service throughout the bereavement and care business for over 20 years.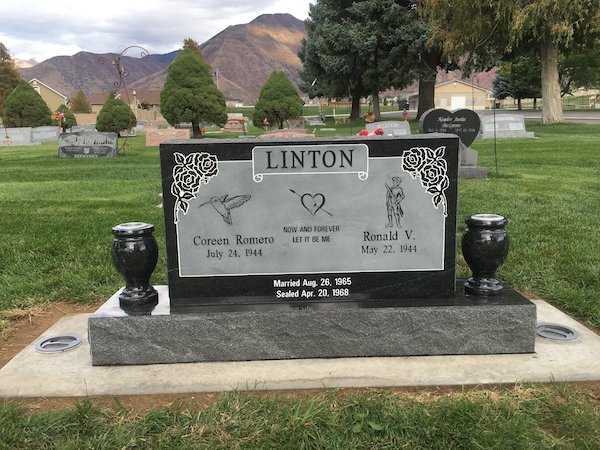 Signature Service and Support in this Difficult Time
As part of our custom memorial and headstone creation services, Heritage Memorials takes the time to get to know customers and make sure their wishes are followed every step of the way. Every piece made through our headstone company is done by hand and personally installed by the owner to provide the highest standard of quality. It's all because Heritage Memorials prides itself on being a leading monument maker for headstones and engraved rock products, as well as a compassionate partner for those dealing with the recent death of a loved one. We also offer free consultation to help our clients explore all of the options available to them, or to answer any questions you may have regarding our products, our services, and our process.